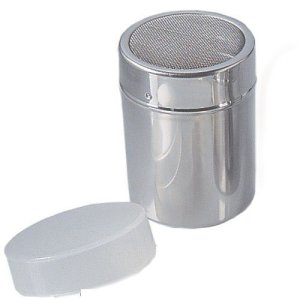 Use this shaker to dust plain or Bundt-type cakes, cookies and tarts with confectioners' sugar or cocoa. It's a simple, attractive way to decorate baked treats – and less rich than using a butter-based frosting.
Easily sifts powdered sugar or cocoa onto baked goods.
Plastic storage cap prevents spills and keeps contents fresh.
18/10 stainless steel.